Design  Engineering
We offer Multi Disciplinary Detailed Engineering Services involving Mechanical, Piping, Structural, Electrical & Instrumentation for major OEMs, EPCs / EPCMs, Engineering & Contracting companies in diverse verticals / Industries Such  as Oil & Gas, Power, Chemical, Food & Beverages, Pharma, Water etc.
With a customer centric approach we are able to provide platform independent Engineering Services in the CAD / CAE tool of choice of the customer through a highly Experience team of engineers proficient with major Industry design codes (e.g. ASME / API / ANSI / TEMA / AISC ,  etc.) and regulatory Standards.
We have successfully executed design projects across industries using various International Standards.
International Standards
ISO / BS / DIN, ASME / ANSI / EN, NEMA / NFPA / NACE, OSHA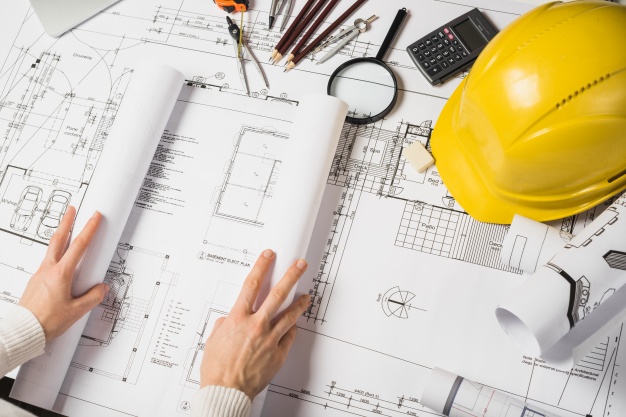 Services & Deliverable
Equipment design and specification
Equipment Data Sheet
Preparation of 3D modules
General Arrangement (GA) drawing
Process/HVAC Duct GA Drawings
Fabrication and shop drawings
Bill of Quantities
As-built documentation
P & ID Drafting
Pipe Material Specifications
Pipe Thickness Calculations
Piping Stress Analysis
Pipe supports design
Piping GA & Equipment Layout
Plant 3D modelling, Clash Check & Resolutions
Isometrics, Spool Piece Drawings & BOM / MTO
As Built Drawings
Conceptual, Preliminary and Detailed Structure Design
Load Calculations
Structure Analysis
3D Modelling & Detailing
Bill of Quantities
Steel Structural Fabrication Drawings
Erection Drawings
As-built Drawings through manual markups / laser scan data
Preparation of load lists, Load distribution
Single line diagrams
Electrical Equipment specifications
Equipment lists & BOM
Layouts – Cable trays, Earthing & Lightening
Power System Studies
I/O schedules and logic diagrams
Hookup diagrams
Preparation of Electrical Schematics
CAD Tools & Software Competency
AutoCAD
SOLIDWORKS
Inventor
PV Elite
Compress
TANK
Solid Edge
Pro/E (Creo)
CATIA
ANSYS
MicroStation
Unigraphics NX
CAESAR II
PDMS
PDMS E3D
SmartPlant 3D
PDS
CADWorX
AutoPLANT 2D & 3D
AutoCAD Plant 3D
AutoCAD
MicroStation
Navisworks
STAAD.PRO
Tekla
AutoCAD
MicroStation
SACS
PDMS
SmartPlant 3D
PDS
EPLAN
SmartPlant Electrical
SmartPlant Instrumentation
PDS
PDMS
AutoCAD Electrical